Senate Resume Bank: Quarter 4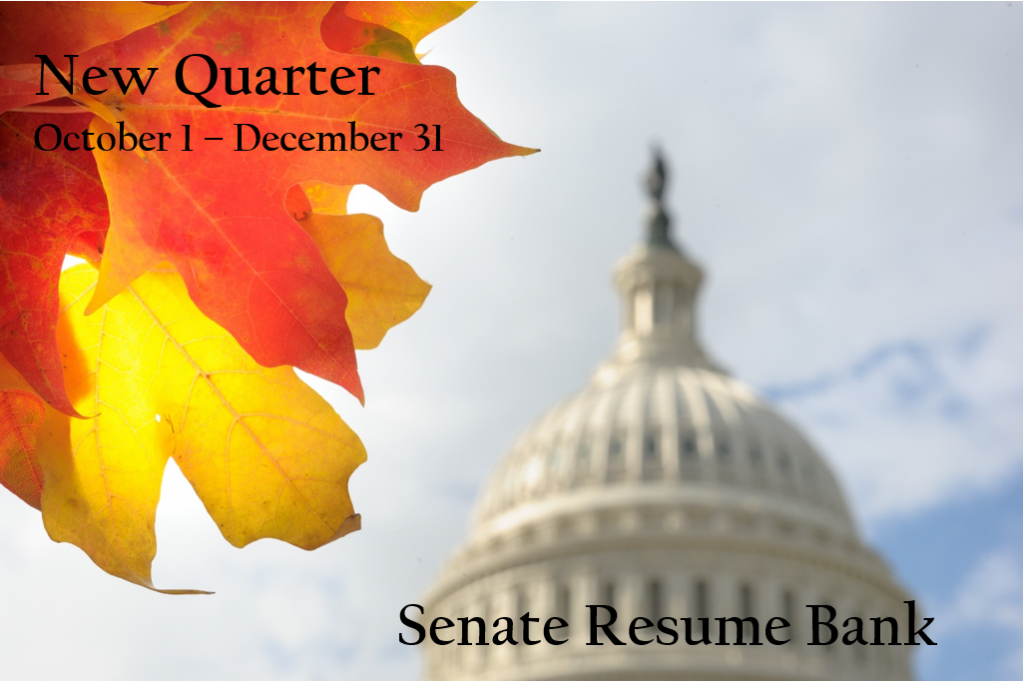 This is a reminder to update your information in the Senate Resume Bank. You must resubmit the questionnaire every quarter, as prompted, to remain eligible for Senate referral. The quarter dates are as follows:
Q1: January 1 – March 31
Q2: April 1 – June 30
Q3: July 1 – September 30
Q4: October 1 – December 31
Please read Resume Bank FAQs to learn more.