The Employment Office developed this resource for job seekers to learn about the different types of positions and potential pathways for progression in Senate Member and Committee offices. Because each Senate office determines its own hiring policies and structure, position titles and requisite experience may vary.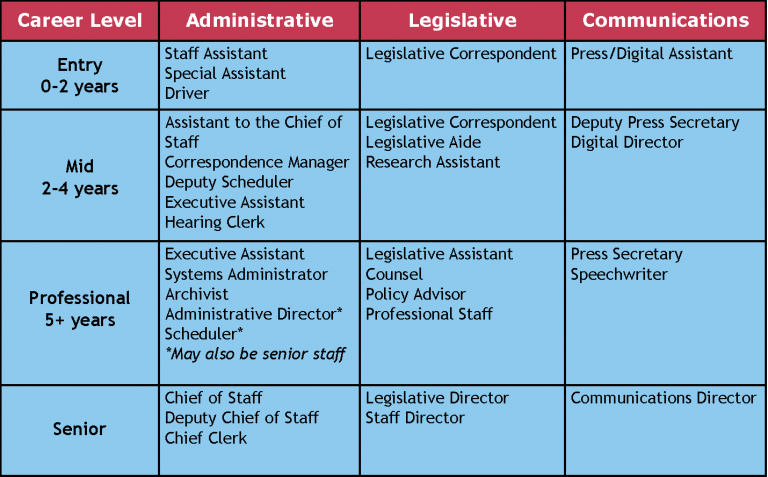 Staff positions primarily fall within one of four areas of operations: administrative, legislative, communications, and constituent services. Positions are listed below from entry-level to professional staff.
Every senator has one or more state or regional office locations. Stateside staff provide constituents with federal agency assistance and develop relationships with local elected officials and community leaders on the senator's behalf. Some positions may require traveling to communities throughout the state and work may be required outside of regular office hours when the senator is working from the state. Offices typically prefer candidates with strong ties or familiarity to the state or region.
The Senate has 24 committees, including 16 standing committees, four special or select committees, and four joint committees.
Most administrative committee positions are non-designated, serving both the Majority and Minority staff equally. Meanwhile, policy and communications positions will likely be under the direction of the Chair or the Ranking Member.